New Music for 2021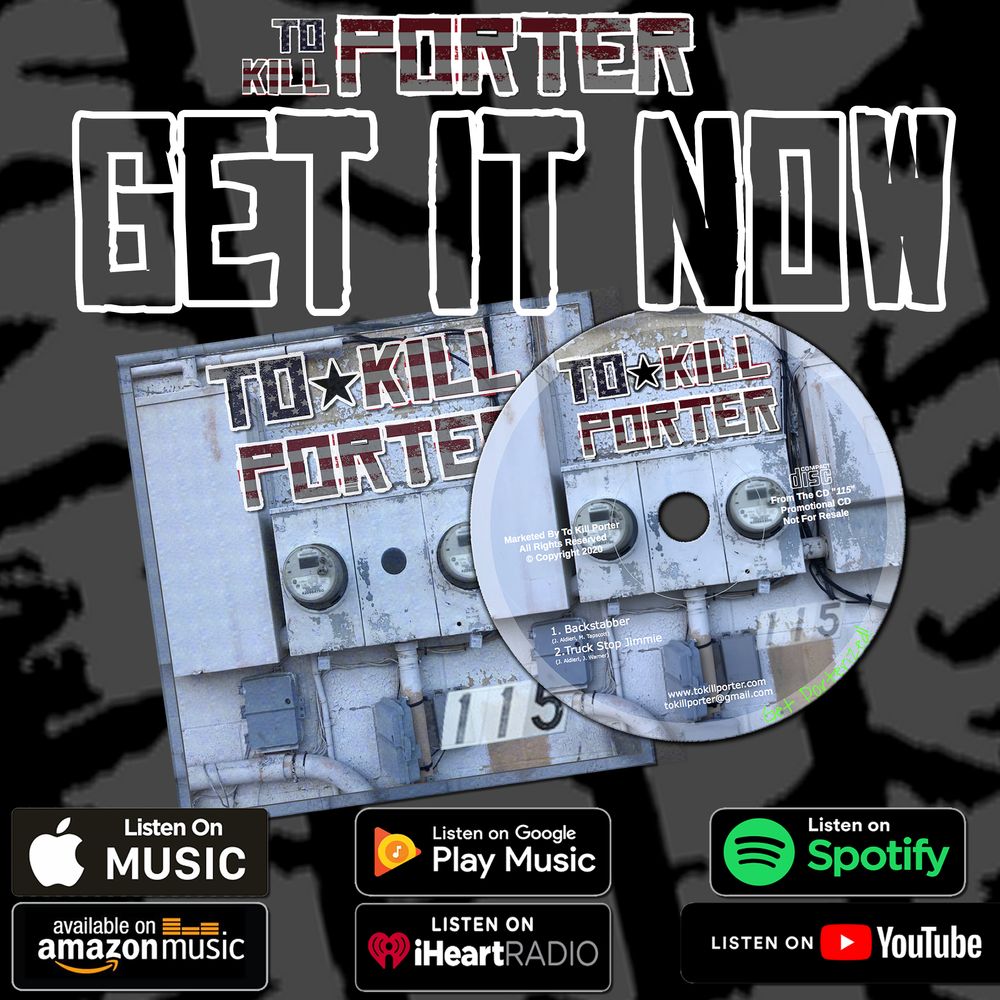 115
New TKP Album Out Now
New music is always exciting but this new music is TKP at it's best. This collection of songs are catchy and fun to sing along with.
Produced by Grammy Nominated Producer, Wes Sharon for 115 Recording.
TKP is now booking 2021 dates now to support its release. 
"115" Samples
0:00/2:16

0:00/1:30

0:00/10:38

0:00/1:54

0:00/2:28
TKP Signs to sonic boom promotions
TKP is excited to announce they have inked a promotions deal with Sonic Boom Promotions. Sonic Boom will help TKP land its footprint on some festival stages and begin PORTERIZING new markets. 
TKP is booking 2021 now, see the CONTACT page for more information!
Biography
To Kill Porter's (TKP), style is somewhere between Hank Williams and the Sex Pistols, they have a fun and unique sound. TKP plays across Oklahoma and North Texas and is known for its catchy (Sing-A-Long) tunes and and energetic and visual live shows. Formed in Oklahoma City by Jon Aldieri, songwriter and front man, TKP's songs are influenced by life experience, roots, and, women. As the band likes to say, "Get Porterized!".